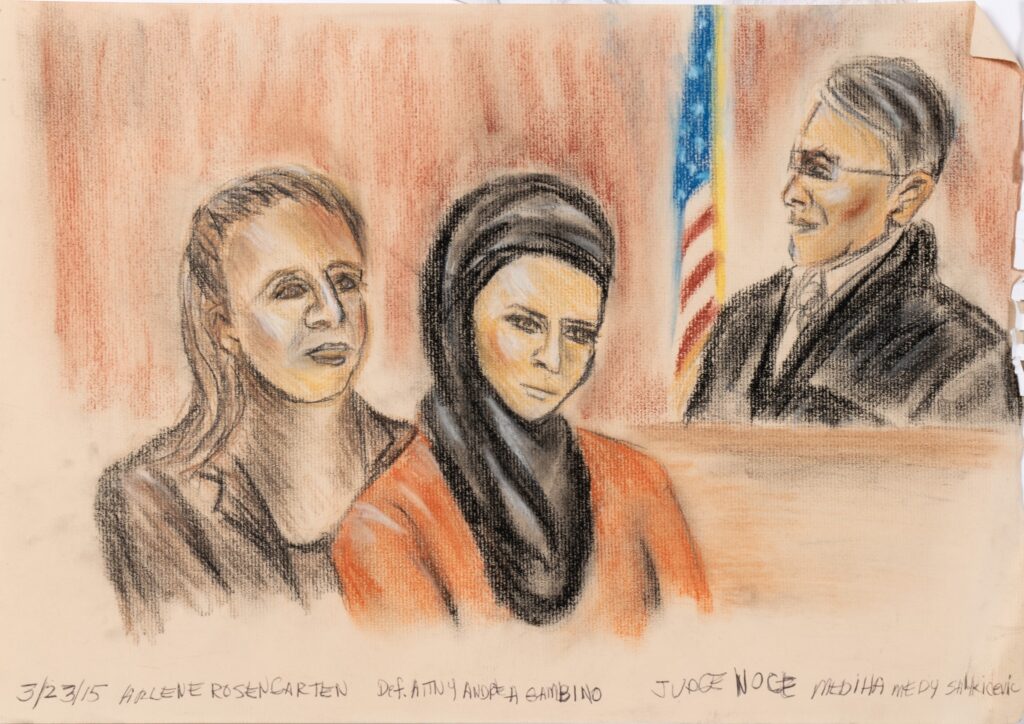 Selkirk is proud to be hosting the exhibit, Arlene Creates, a public exhibition, Friday, December 9 from 5p-8p in our Gallery. The works of Arlene Rosengarten, a St. Louis native and professional courtroom sketch artist that was involved in documenting many significant trials, will be on display.
Her multi-decade career in the promotions industry was award winning and impactful to our community and beyond. Throughout her life Arlene touched the hearts of everyone she came across. The works displayed in the exhibit show the combination of court room trial art and personal sketches and paintings that show her skill and joy.
Towards the end of Arlene's life she was struck with ALS, commonly known as Lou Gehrig's Disease, which she battled while using art as therapy. The hope of the exhibition is not only to shine light on the talent of a local artist and share her story, but also to raise greater awareness for a debilitating disease once thought of as incurable.
You are invited to Arlene Rosengarten's 1st solo show & Oui.Gallery's only show of the year.
Arlene Creates Details:
– Friday December 9, 5-8 pm
– Selkirk's Gallery (front of Selkirk's Auction House)
– 80 artworks
– Courtroom Sketches
– Supporting Artworks by Artists Sushil Jey, Tallulah Mathews, Matt Meiners & more
– Curated by De'joneiro Jones
#contemporaryart#painting#courtroomsketch#stl#art#artshow#gallery#arlenecreates#selkirks
Questions? Call 314.696.9041